Total Truck Parts holds groundbreaking for Port St. Lucie store
Total Truck Parts broke ground on a new 47,000 sq.-ft., facility in Port St. Lucie, Fla., on Thursday.
The new facility, which will be Total Truck Parts' third company-owned building, will be located on Glades Cutoff Road. It will be the largest location in Total Truck Parts six-store network. The building will include a 5,000 sq.-ft., showroom, 16 heavy truck and trailer repair bays, a large area for hydraulic and drive line repair and extensive parts warehouse space.
Total Truck Parts selected the location after a nearly two year search. The facility is expected to be completed in late 2023.
"This new building is necessary to address the significant growth on Florida's Treasure Coast," says Marc Karon, president and chairman of Total Truck Parts. "It is also key to our multifaceted growth strategy of expanding our shop repair capability with repair bays and shop services, as well as maintaining a deep inventory of parts to better serve our diverse customer base." 
[RELATED: Total Truck Parts finalizes transition to ESOP]
"Our team is most excited about the continued company investment in growth and all the new opportunities that will be available to us with a facility of this size and functionality," says CEO Leo Cordeiro. 
Total Truck Parts currently has 14 associates at its nearby Fort Pierce location and that total will more than double to 30 when the new facility is built and the company transitions into it.
"Total Truck Parts chose a fantastic location for their new facility, within a drive of just two miles to Interstate 95, so their customers can be back on the road and back in business quickly," says Port St. Lucie Council Member David Pickett. "We are also very happy to be able to keep the company's existing 14 local employees at work within the county and look forward to all the new jobs that will be created at this new facility." 
"It's always exciting to see a local company grow, and we are very glad to be able to accommodate that growth within St. Lucie County," adds Pete Tesch, president of the Economic Development Council of St. Lucie County. "Total Truck Parts has been a thriving local employer for decades and the company's investment in a new state-of-the-art facility here, the largest one in their portfolio, is the most rewarding kind of economic development of all."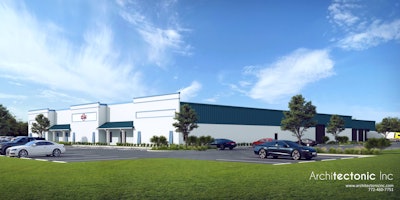 link