Mercedes-Benz CLA: Upgraded the bixenon HID bulbs to LEDs myself
The best thing about these LEDs is that they are specifically designed to fit in place of the HID ballast.
BHPian vattyboy recently shared this with other enthusiasts.
This is my story and process of upgrading the headlights of my Benz. This will also help the owners of Skoda Superb, Octavia, and other german cars having Bi-xenon HIDs.
How the itch began!
During my initial years of ownership, I was impressed by the intensity and throw of the headlights because all my previous cars had halogen reflectors. Tata Tiago used to share the garage with Benz and used for daily city rides, markets, and grocery shopping. Life moved on and I bought a Kia Seltos Htk plus and it took place of the Tata Tiago in the garage. Both Seltos and Tiago have halogen bulbs so after driving them whenever I drove Mercedes, its headlight was definitely brighter, and also whitish due to HIDs.
As you all know, how inadequate the headlight power and throw of Kia Seltos Htk plus/ Hyundai Creta S/E is!! So I began my search and ordered Osram 25-watt Hb3/Hb4 Led from Amazon and I installed them in my Seltos by the DIY method. The difference between Osram Led's and stock bulbs was HUGE. I will make a separate post on this later.
It portrays how technology is evolved i.e Today 25 watt LEDs are 2 times brighter than 60W halogens
After this modification, the headlights of seltos became so bright and powerful that whenever I drove Mercedes its bi-xenon HID felt extremely underpowered, Now those late-night highway drives were not easy and fun anymore.
More about Mercedes-Benz CLA's Headlight
After deciding that upgrade is a must for these headlights, I began my search. Firstly I searched here on Team Bhp and couldn't find a single thread on the Mercedes Headlight upgrade. Then searched online and saw n number of youtube videos to know more about headlights and the process to change them. Eventually got to know that it has bi-xenon projectors with D3s type 35W 4300K Phillips Xenstart HID bulbs made in Germany.
The funny part is I called multiple Mercedes ASS asking them about the specification of the headlight of my CLA and how to change/upgrade them. All the SAs were blank, Some said "Bulb change not possible sir because the headlight doesn't have any bulb, it has only gas. Really? Oh god! Mercedes should focus more on the SA recruitment process.
This is Stock HIDs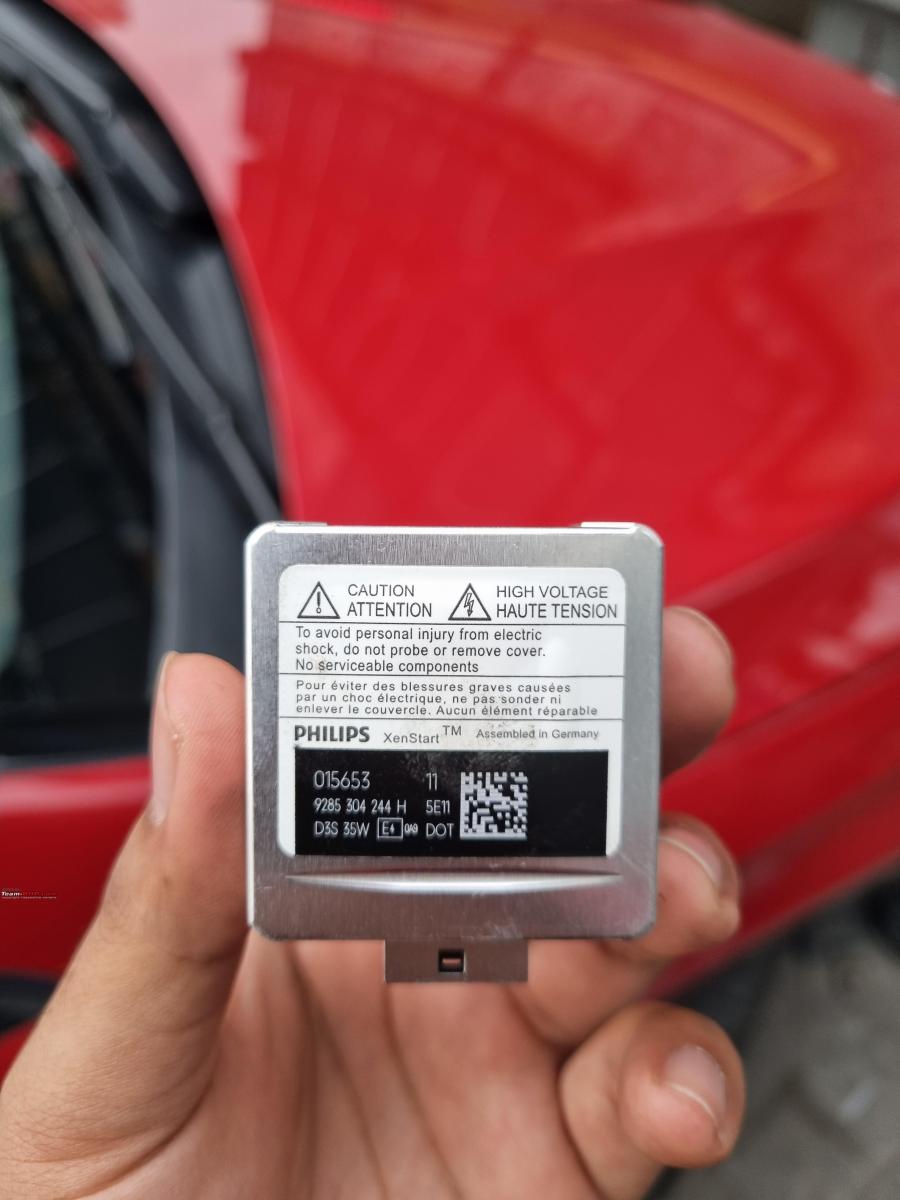 Now I began searching for D3s led bulbs online but it is very difficult to find this type of LED because this setup is very rare in the aftermarket. So went to a trustable car accessories shop and he suggested to me that there are very few options and between them Maxxlink Led's is good.
Maxxlink Led's I purchased
Maxxlink provides a 1-year warranty on its LEDs.
Many of you will think about how this powerful 95W led will fit when stock HIDs are just 35W. On this, I want to say that this is just a marketing gimmick followed by many companies nowadays. Only big brands like Osram or Phillips mention the real Wattage of their Bulbs. I can see many LEDs in the market nowadays of 100W or 130W and even 150 watts and I don't believe any of them, their real wattage may vary from 20W to 35/ 40 Watt maximum. These 95W maxxlink LEDs are ~ equivalent to 25W Osrams in my Kia
Process Of Changing HID with LEDs
1. Above both the front tires there is a small window to access the headlights. There is a clip at the top of this window for opening it.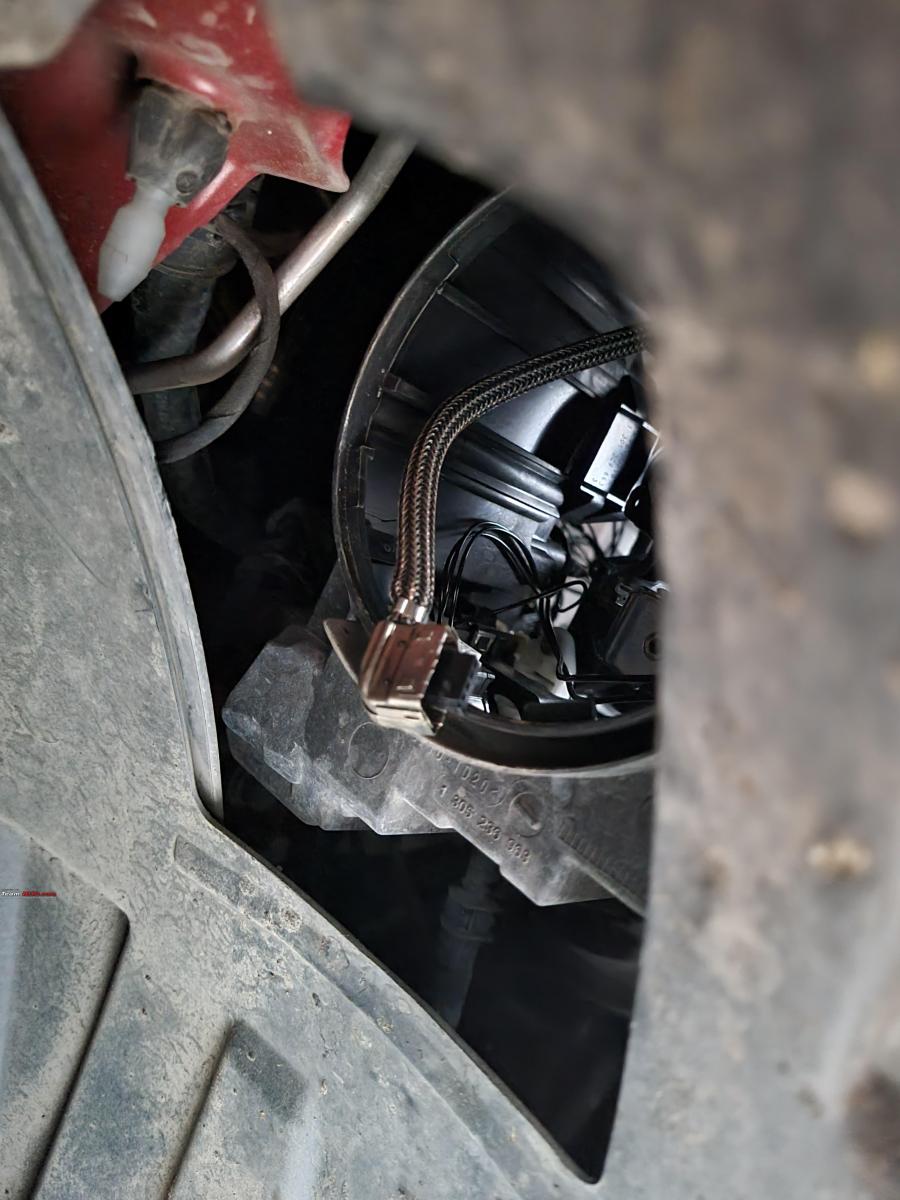 2. Now open the dust cover.
3. After opening the dust cover the HID bulb is visible. Now unplug it by taking out the socket downwards.
4. Rotate the bulb anticlockwise and take it out.
5. Fit the Maxxlink LEDs in the headlight by rotating them in a clockwise direction, after that fit the dust cover and the process is complete.
The best thing about these LEDs is that it is specifically designed to fit in place of hid ballast.
Low Beam Throw
Both Low Beam and High Beam ON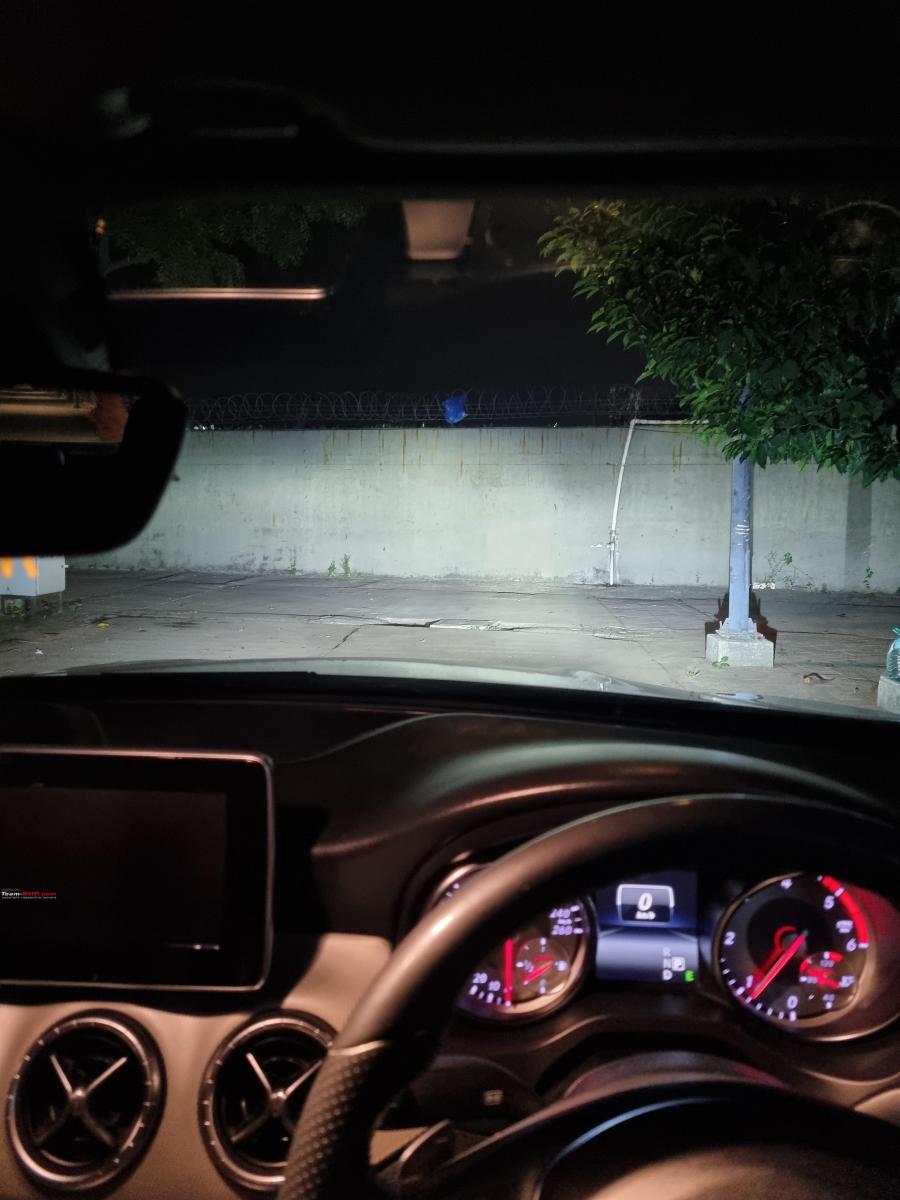 Although I know that the left beam throw is slightly above the right beam throw, can you see in my case? I think the left beam throw is very up?
Will also update you later on about their reliability and quality after a few months.
Thank you for reading bhpians,
Adios.
Read BHPian comments for more insights and information.

link