Here are the best deals you could splurge on at Singapore Motor Show 2023 (aside from a new car) , Lifestyle News
The annual Singapore Motor Show is the largest car show on our sunny island.
First time visitors can expect to see some of the latest cars that are on sale, and even cars that have just been introduced for the first time at the show.
Avid Motor Show goers will also be on the lookout to snag the best deals for a brand new car to kick start the New Year.
But that isn't all you can do at the Singapore Motor Show. You see, with no intention (nor the budget) to replace my existing car, the biggest highlight for me has always been the great deals for car accessories, car care products and official merchandise from the booths!
So, here's a guide for all the deals that caught my eye. Remember to bring a large tote bag to bring back your shopping haul!
1. Car care products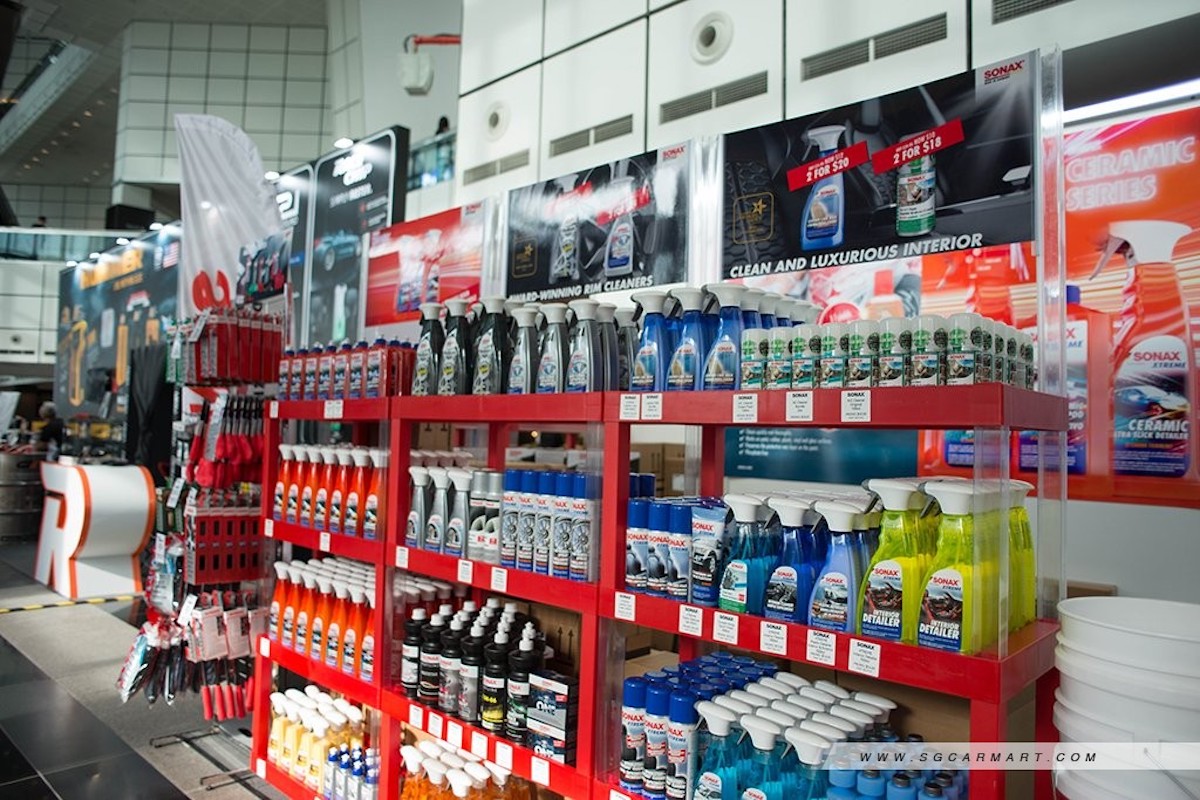 If you are someone who washes your own car from time to time, you would probably have an arsenal of car care products — microfibre cloth, car shampoo, polishing compound, sponge applicators, car wax, rim cleaners, tyre shine, sealants, trim protector, and the list goes on and on.
And from my own experience, there can never be too many products to have! After all, most of these essentials are consumables. Furthermore, there's always the new product that we are itching to try out.
However, buying these products can be a rather costly affair. So here's a pro tip: take the annual Motor Show as an opportunity to stock up all you need for the year at a hugely discounted rate!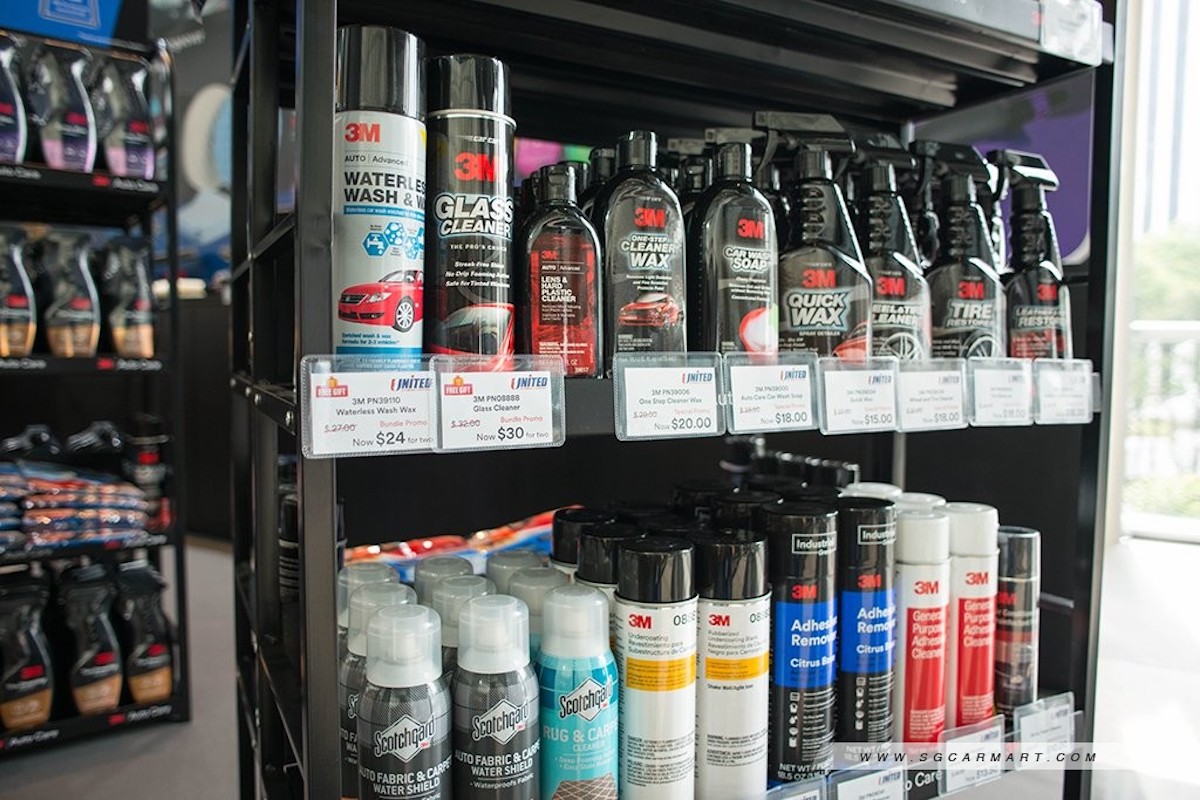 Here's what you can look out for:
United Automobile booth (largest booth on level three) — 3M car care products up to 50 per cent off and bundle deals.

ArmorAll booth (level three) — ArmorAll car care products up to 60 per cent off.

Sonax booth (level three) — Sonax car care products up to 50 per cent off and bundle deals.

Meguiar's booth (level three) — Meguiar's car care products with attractive discounts.
2. Essentials for drivers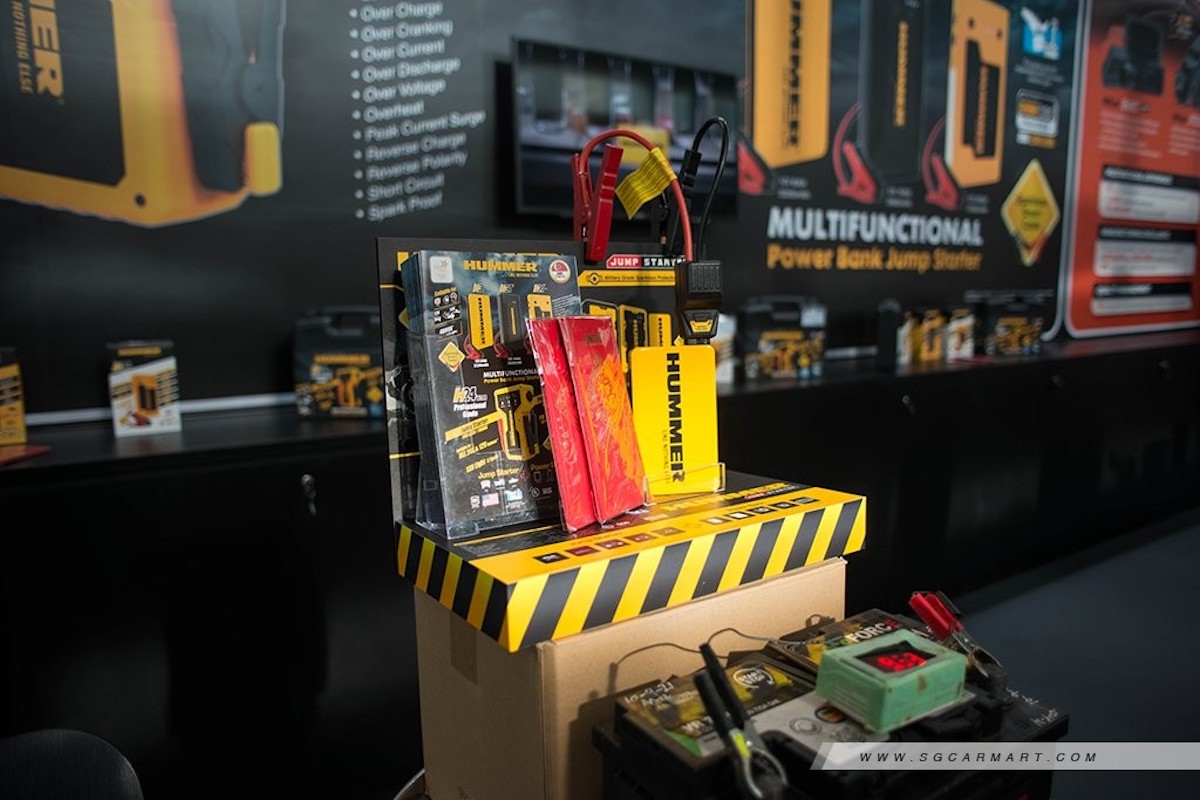 Some gadgets have quickly become essentials for drivers all over the world since their introduction.
Things like a portable jump starter is definitely something you should have with you — at the size of a powerbank, these gadgets allow you to jump start a car with a weak battery without much hassle.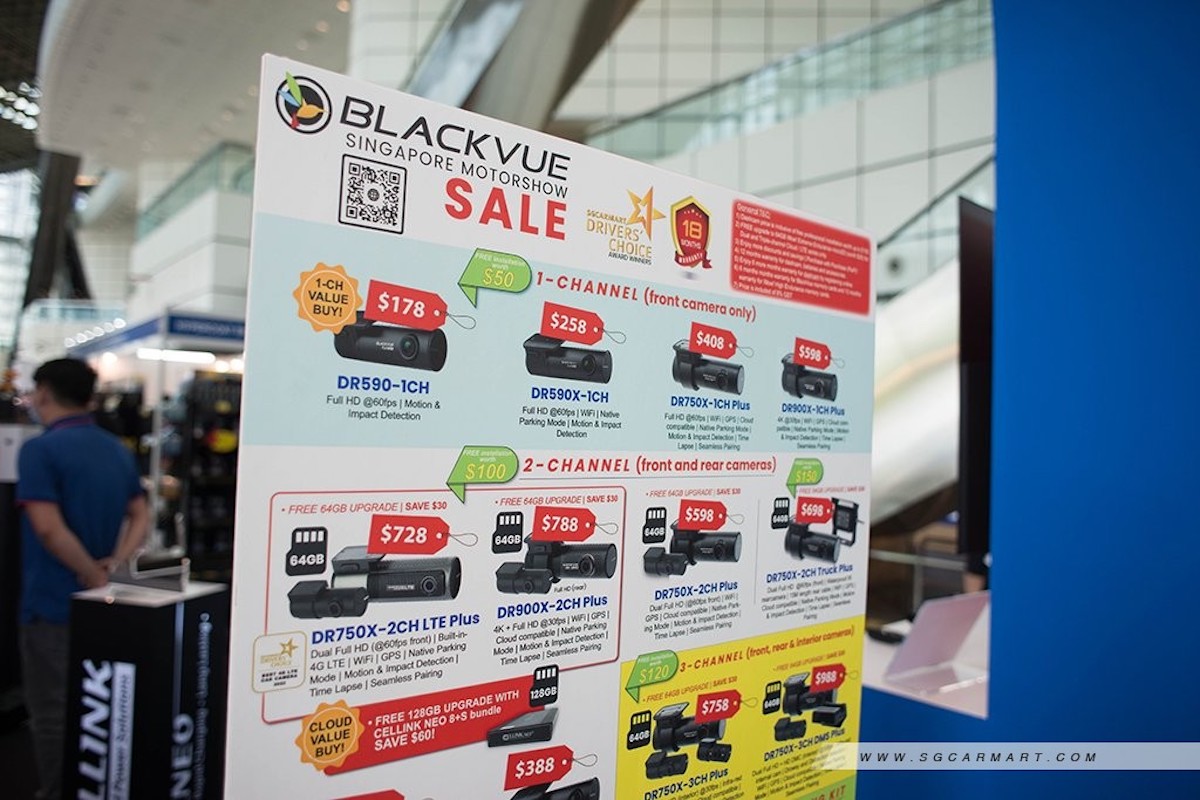 Yet another gadget that you should never drive without, would be a dashcam, a dashcam records your trip and serves as a reliable eye-witness in the event of an accident.
Depending on the brand and model that you eventually go for, the price of these devices can be rather expensive at times.
But, fret not, Singapore Motor Show have you covered in this aspect! I've spotted a couple booths that offer such essentials at very special prices that will bound to make your trip worthwhile.
Here's what you can look out for:
Wow! Gadgets booth (level three) — Latest BlackVue dashcams, Vueroid dashcams and Cellink dashcam battery with special free installation deals available.

United Automobile booth (level three) — Latest Mio Mivue 848T dashcam with three years warranty (industry longest warranty), and Hummer portable jump starter at up to 40 per cent off.
3. Car enhancement products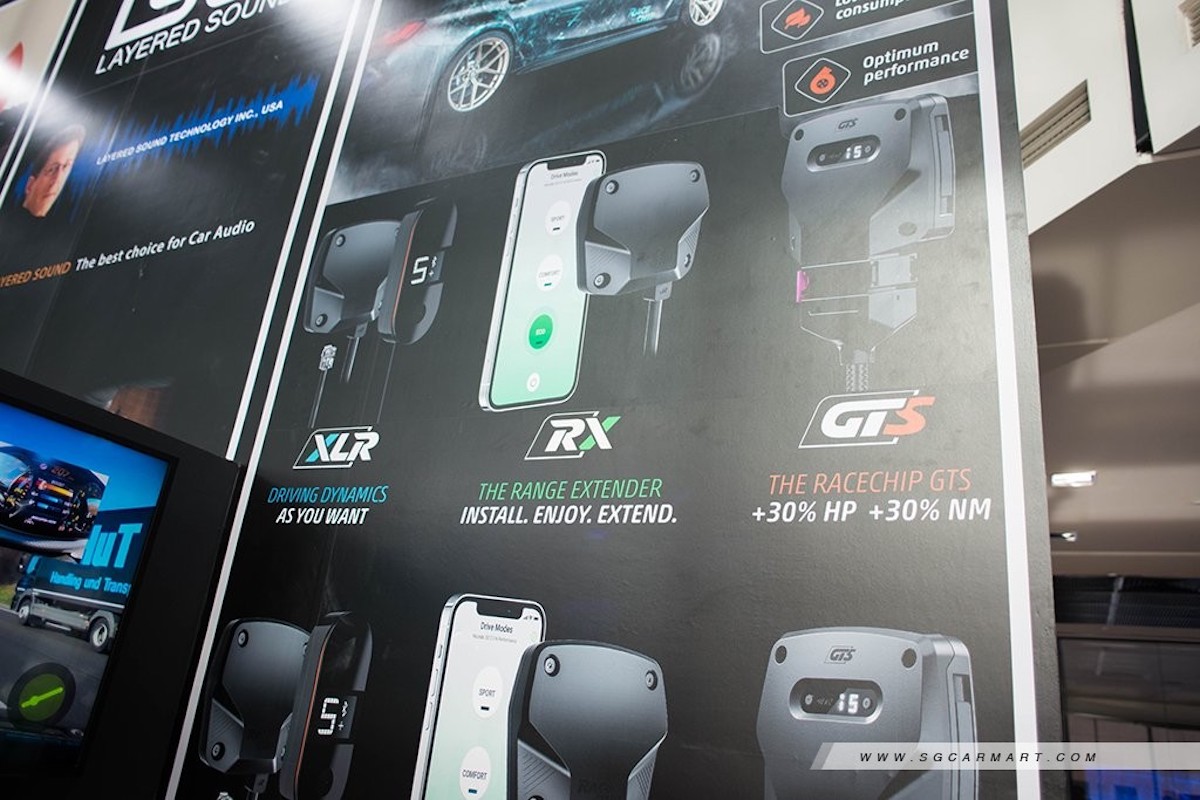 If you are looking for the latest accessories to enhance your car, the Motor Show is a great place as well.
Apart from the car care products and essential gadgets, United Automobile, which has the largest booth outside of the exhibition hall, offers plenty of products to enhance your driving experience as well.
Notable products include the latest RaceChip RX that is designed to cater to EVs, the product is said to allow an increased range and pedal response to enhance your drive.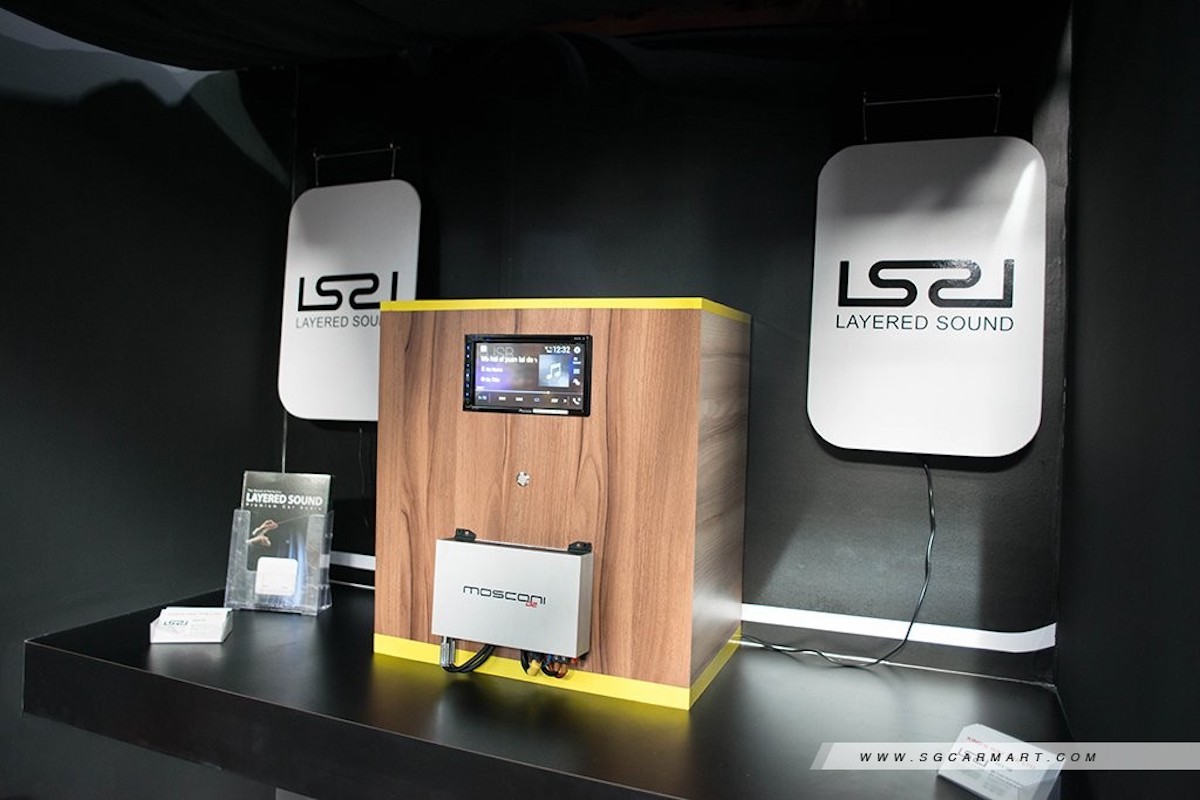 If you are into In-Car Entertainment, another interesting product is the Layered Sound Premium Car Audio, this device enhances the mid and high notes to create a crystal clear sound — there's even a demo booth for you to try it out!
Additionally, PIAA wipers and engine oil filters, along with Continental batteries are also available at the booth.
United Automobile is also offering 3M ceramic coating packages at a special rate during the Motor Show.
Here's what you can look out for:
United Automobile booth (level three) — Latest RaceChip products including the RX designed for EVs, up to 40 per cent off for Layered Sound Premium Car Audio systems, 10 per cent off PIAA wipers, special discounted rates for 3M ceramic coating and car detailing packages.
4. Engine oil and fluids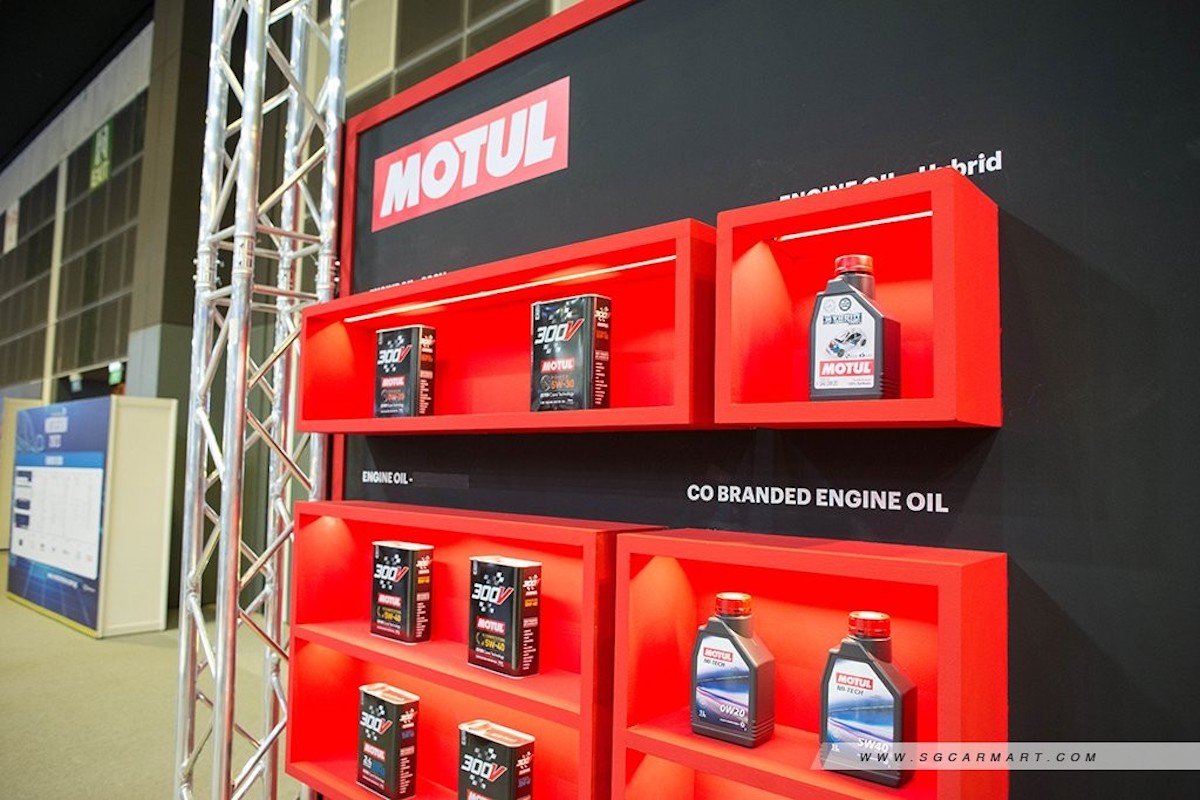 Engine oil is the lifeblood of a car's engine. Not only would your choice of engine oil affect the performance and fuel economy of your engine, it will also affect its longevity and reliability.
At Singapore Motor Show 2023, Motul set up a spectacular booth near the entrance of the exhibition hall, showcasing its range of motorsports-derived products.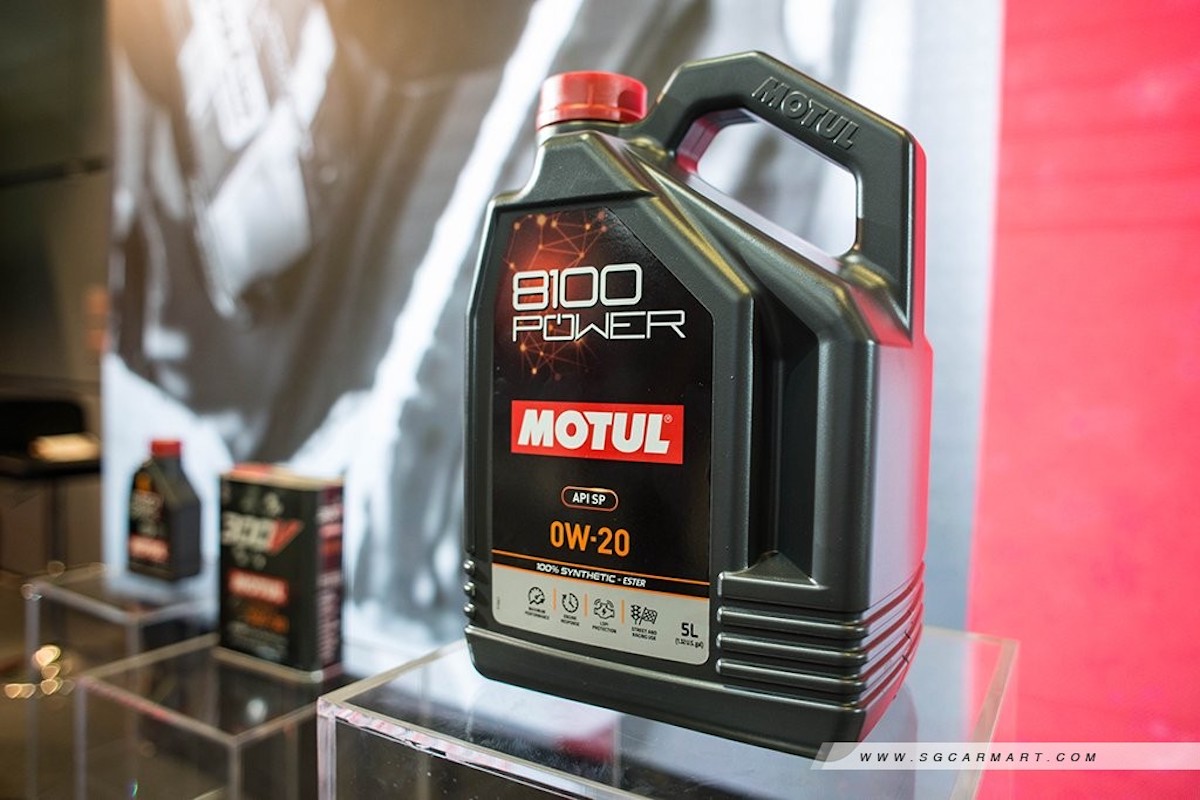 Motul also launched its latest 8100 Power engine oil that meets the latest API SP standards, which provides the best protection for modern engines with a special, exclusive formula.
Additionally, Motul is also offering a discount when you purchase its products from its official Shopee store.
Here's what you can look out for:
Motul booth — A showcase of Motul's range of products, Motul is also offering $3 off with a minimum purchase of $50 from its official Shopee store — simply enter the code 'MOTUMSHOW'.
5. Official merchandise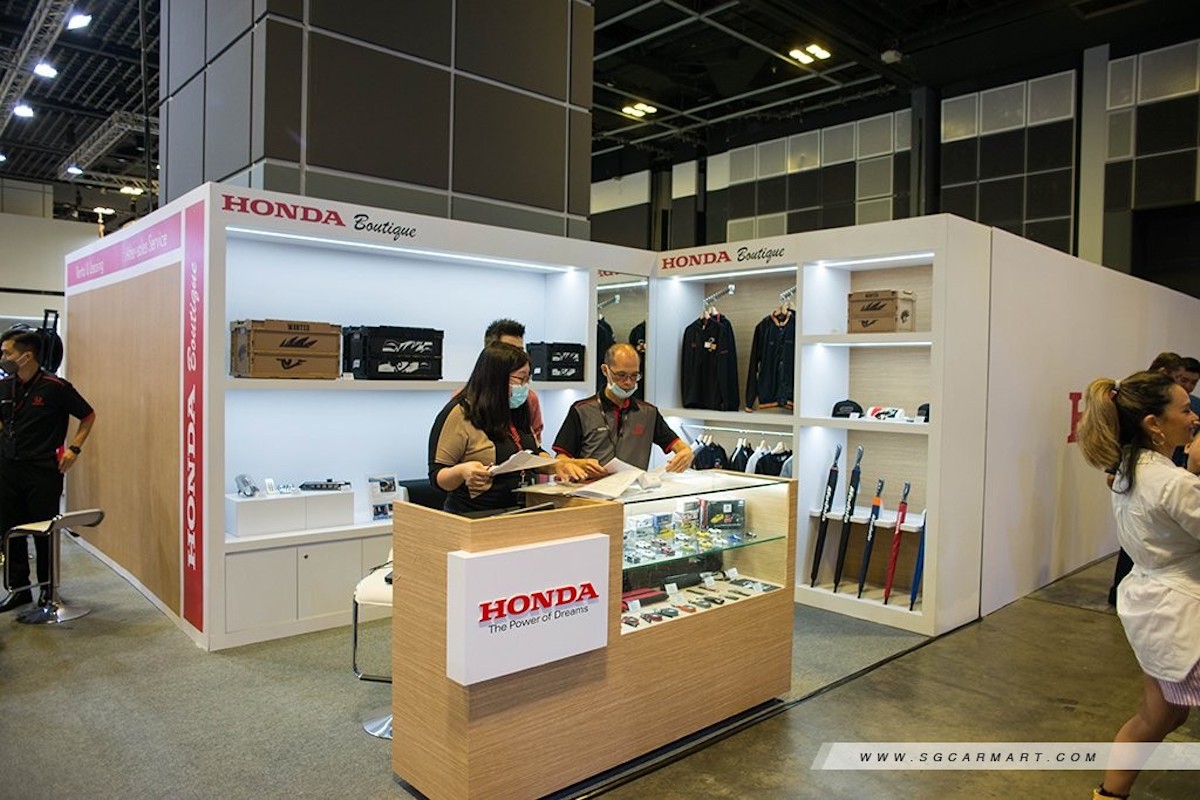 Apart from the wide range of products and great deals that you can snag from the aftermarket brands, you should not forget about the car brands either.
Alongside the spectacularly set-up booths with equally amazing lineups of new cars, many brands have also brought along a slew of official merchandise for fans and owners at special discounted rates.
We've spotted quite a few interesting things that you can buy, such as model cars, apparels, plush toys, car accessories and plenty other official merchandise.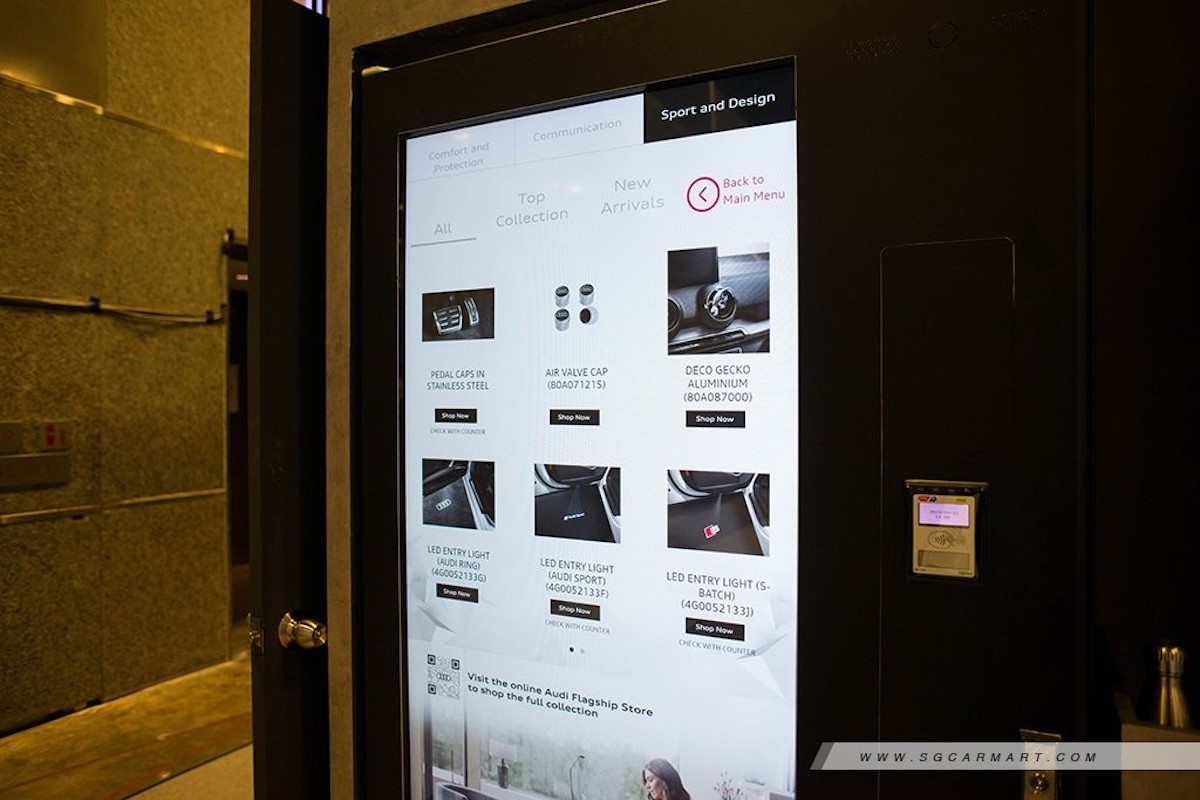 Here's what you can look out for:
Audi booth — Audi Shop, featuring a touch-screen vending machine that sells all sorts of merchandise, including apparels, keychains, car accessories, genuine parts and others at 25 per cent off.

BMW booth — wide range of BMW merchandise including shirts, model cars, wallets, sunglasses, accessories and other lifestyle items at 10 per cent off.

Ducati booth — Ducati merchandise available at special prices.

Honda booth — model cars, branded accessories and lifestyle items from Honda, Modulo and Mugen at special prices.

Lexus booth — personalised leather goods live-station for existing Lexus owners.

Mercedes-Benz booth — Mercedes-Benz and AMG merchandise including model cars, wallets and other lifestyle items at 15 per cent off.

Subaru booth — Subaru and STI branded merchandise, parts, plushies and other collectibles at a special Motor Show price.

Volkswagen booth — genuine parts and merchandise with special offer on its Lazada store.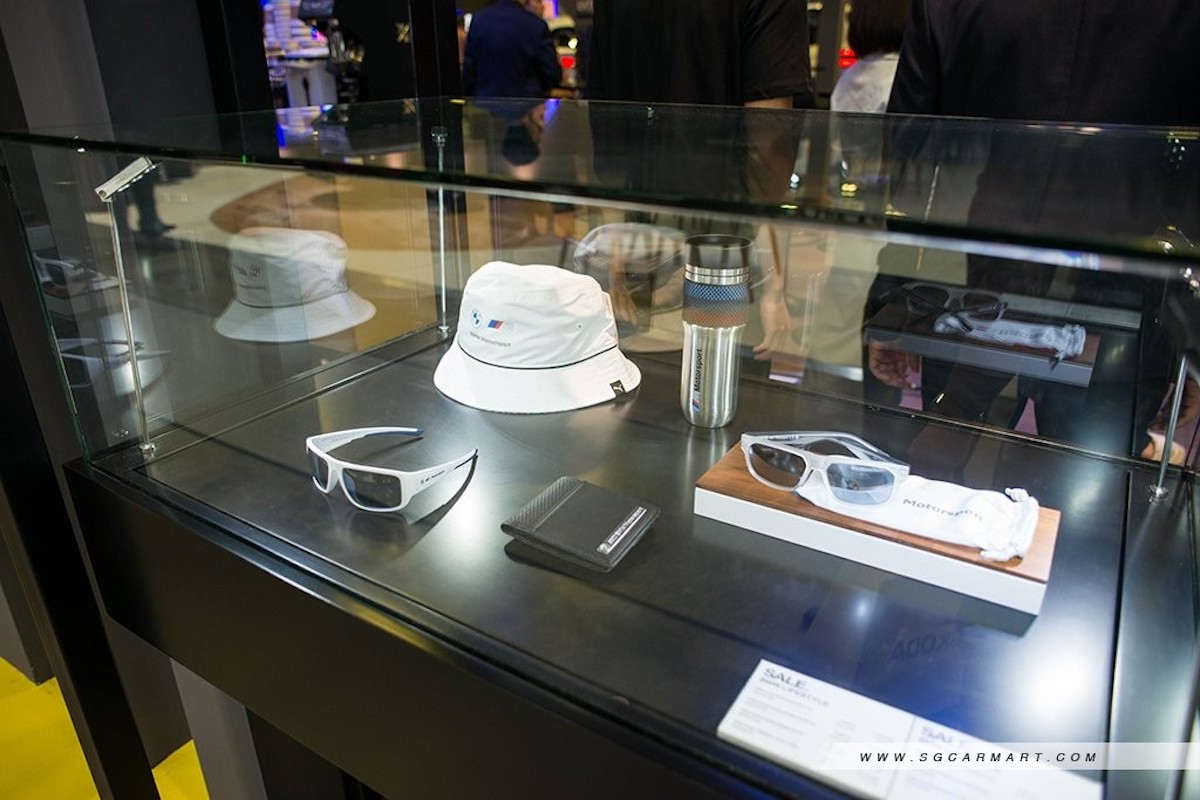 ALSO READ: Singapore Motorshow 2023 : All you need to know
This article was first published in sgCarMart.
link