AutoZone similar companies: Who is their biggest competitor?
AutoZone is one of the most trusted auto parts companies in the United States. It has maintained its reputation as the largest aftermarket automotive parts and accessories retailer, particularly because of its excellent customer service and reliable quality products. But AutoZone has faced many competitors over the years who also deliver a high level of service and provide customers with the best possible experience. In addition, most AutoZone similar companies strive to ensure their products meet the highest quality and safety standards. So, which are these companies?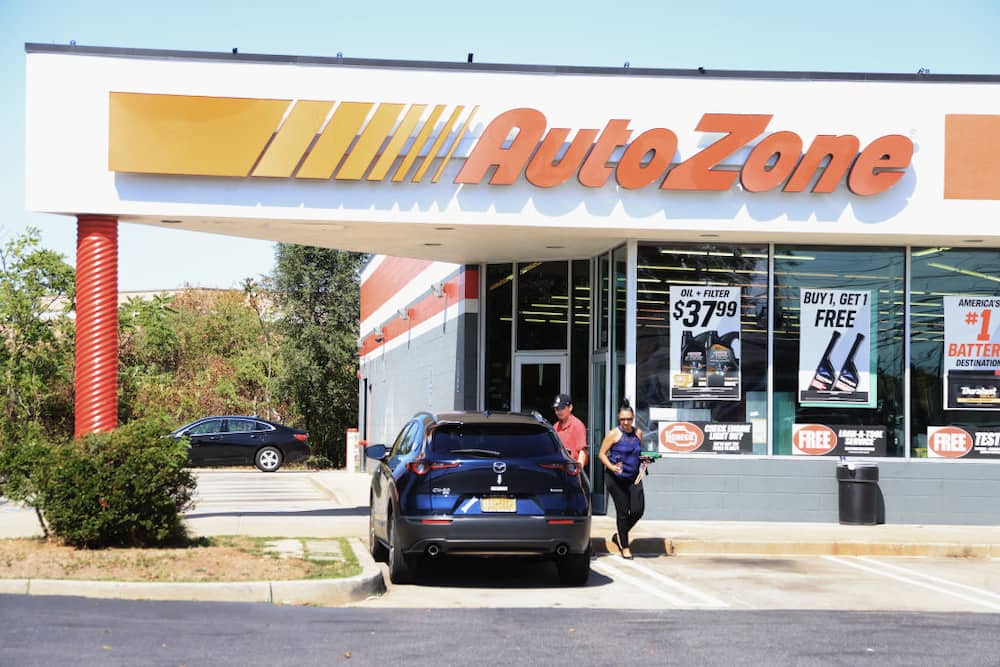 The auto parts market is estimated to be around $324.52 billion. Because of the large size, more and more companies want to compete to have a market share. However, the top AutoZone similar companies are O'Reilly Auto Parts, Pep Boys, CarParts, and CARQUEST Auto Parts.
What company owns AutoZone?
AutoZone is a publicly traded company on the New York Stock Exchange. However, its top three shareholders are The Vanguard Group, Inc. (10%), BlackRock.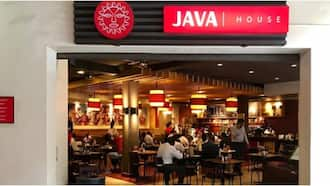 Java House on Sale: Kenya-Based Restaurant Chain's Owner Reportedly Looking for Buyer
What did AutoZone used to be called? When AutoZone opened its first store in 1979, it was a Malone & Hyde, Inc. division, and the company's name was Auto Shack. Then, in 1987, Auto Shack became AutoZone.
AutoZone similar companies
AutoZone has many competitors in the auto parts industry. Who is AutoZone's biggest competitor? Here are the 15 biggest companies competing with AutoZone for a market share.
1. O'Reilly Auto Parts
O'Reilly Auto Parts is AutoZone's biggest competitor and one of the best alternatives to AutoZone. It provides automotive aftermarket parts, including accessories, supplies, tools, and equipment and its largest customers are professional service providers and DIY customers.
The company offers more competitive prices for its products and services than AutoZone. Is O'Reilly higher than AutoZone? Although O'Reilly Auto Parts is older than AutoZone, it is not higher than AutoZone in terms of total assets, revenues, and market share.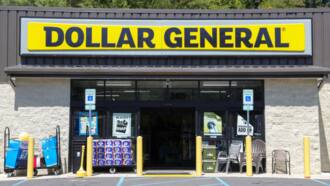 7 Dollar General similar companies for inexpensive goods
While AutoZone has 6,978 locations (as of 19 November 2022), O'Reilly has 5,616 locations. On the other hand, O'Reilly's revenue for the twelve months ending 30 September 2022 was $14.057 billion, while AutoZone's was $16.25 billion.
2. Advance Auto Parts
Advance Auto Parts is one of the USA's largest aftermarket parts providers. It is also one of the biggest competitors to AutoZone since it operates close to 5,000 stores in the USA and Canada.
AutoZone serves close to 7,000 stores. Nevertheless, Advance Auto Parts competes in selling original equipment, accessories, batteries, and maintenance items for all car types.
3. NAPA Auto Parts
NAPA Auto Parts is another competitor giving AutoZone a run for its money. Founded in 1925, it is one of North America's biggest distributors of automotive replacement parts, service items, and accessories. Also, the company has over 6,000 stores carrying over 500,000 items, including refinishing, farm, marine, and heavy-duty parts.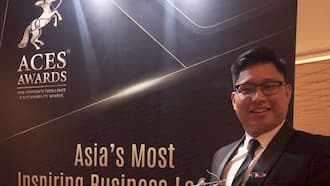 What is AIM Global and how does it work? All the details
4. Genuine Parts Company
Genuine Parts Company is one of the best sites similar to AutoZone. It primarily works on the distribution of automotive and industrial replacement parts. Furthermore, it offers office products and electrical and electronic materials. Genuine Parts Company also owns NAPA Auto Parts.
5. LKQ Corporation
The LKQ Corporation provides alternative and speciality parts for the auto industry. Its products focus on repairing and accessorising automobiles for professionals and DIY enthusiasts.
It sells replacement systems, equipment, components, and tools for working on trucks, performance vehicles, and automobiles. The company has offices in the USA, Europe, and Asia.
6. Transamerican Auto Parts
Transamerican Auto Parts is one of the best dealers of off-road parts. The company has been in the industry for over 50 years selling performance auto parts, and has led the charge in the distribution of 4-wheel parts. Its unique customer base makes it a fierce competitor to AutoZone.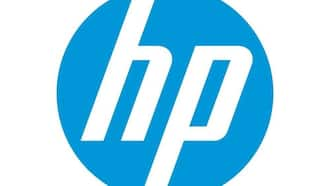 Authorised HP printers dealers in Kenya
7. PEP Boys
PEP Boys is one of the oldest and largest automotive aftermarket service chains in the United States. Founded in 1921, PEP Boys operates over 9,000 service bays in 35 states in America, providing name-brand tires, repairs, and maintenance. Furthermore, its chain stores sell parts and accessories, allowing customers to schedule an oil change and fleet maintenance.
8. Wurth USA
Wurth USA is one of the sites like AutoZone that leads in the supply of high-quality automotive parts, products, and services. Its vast catalogue includes chemicals, hand tools, fasteners, and hardware customers require for their automobiles. Wurth USA is also one of the best companies that offer customised inventory management solutions.
9. CARQUEST Auto Parts
CARQUEST Auto Parts is a network of automotive parts distributors. The company is part of Advance Auto Parts, which works with independent retailers to sell automotive replacement parts to professional technicians and retail buyers. Also, the company and its affiliates operate over 5,300 stores that distribute all inventories from Advance Auto Parts.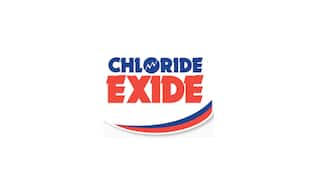 Chloride Exide contacts and service centres
10. Federated Auto Parts
Federated Auto Parts runs a network of over 4,000 auto parts stores in the USA. Its stores distribute auto parts nationally and provide high-quality parts that meet OEM (original equipment manufacturer) specifications. One thing that sets Federated Auto Parts apart from its competitors is that it offers training to technicians working for automotive repair facilities.
11. CarParts
CarParts is the largest online retailer of aftermarket auto parts. Its product line includes collision parts, performance parts, accessories, and engine parts. Furthermore, the company has tools that help repair and maintain automobiles and boasts over one million products in its inventory.
12. Keystone Automotive Industries
Keystone Automotive Industries is a subsidiary of the LKQ Corporation. Thus, it is one of the largest suppliers of aftermarket auto parts in the USA and a close competitor to AutoZone. But Keystone also distributes high-quality and low-maintenance original equipment manufacturer replacement parts for trucks and other autos.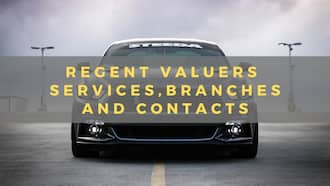 List of reliable Regent Valuers services and their contact details
13. Auto Value Parts Stores
Auto Value is part of an independent member network of the Aftermarket Parts Alliance, the largest auto parts distributor globally. The alliance comprises more than 50 independent shareholders dealing with automotive parts manufacturing, distribution, and marketing.
Auto Value serves all types of customers, including those that deal with import, domestic, electric, heavy-duty, marine, fleet, and small engine parts.
14. Automotive Parts Headquarters Inc.
Automotive Parts Headquarters is a distributor of aftermarkets auto parts. As a family-owned enterprise established in 1920, it has grown to a network of over 300 corporate and independent stores.
The company enjoys a large market share because it is part of the Aftermarket Auto Parts Alliance, one of the USA's largest auto parts distribution and marketing networks.
15. BorgWarner
BorgWarner has been a close rival to AutoZone for many years. In 2021, the company reported revenues of $14.8 billion, which is $2 billion less than what AutoZone reported, making it among the top automotive suppliers worldwide. But its unique position is that it operates and maintains automotive facilities and technical systems in 22 countries.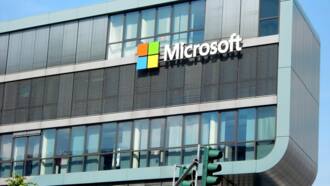 Microsoft Kenya offices and contacts
While AutoZone is the largest aftermarket automotive parts and accessories retailer, it has many competitors eyeing the same customers. AutoZone similar companies include Advance Auto Parts, O'Reilly Auto Parts, NAPA Auto Parts, Genuine Parts Company, LKQ Corporation, and BorgWarner. The companies take a share of the distribution of automotive replacement parts and accessories in the United States.
Tuko.co.shared an article about SMEs in Kenya. SME is one of the sectors that have grown over the past years. The list of SMEs in Kenya is proof that both the citizens and the government are in one accord towards a greater and more productive country.
In Kenya, the sectors that stood out in the 2021 ranking include Information and Communication Technology (ICT), construction, and manufacturing. It was then when top 100 companies in East Africa were released. The ranking has made it easier for SMEs to conduct business, opens them up to funders and market awareness, and attracts skilled employees.
Subscribe to watch new videos
Source: TUKO.co.ke

link