Airdrie auto body shop and Make-A-Wish Foundation collaborate on granting a wish
The Make-A-Wish Foundation and a local auto body shop made a wish come true for Emma Jensen from Three Hills, Alta. this past weekend with a truck refurbishment.
A local auto body shop and various Airdrie vendors helped make a wish come true for Emma Jensen on March 26.
Via the Make-A-Wish Foundation, (an organization that helps fulfill the wishes of children with a critical illness), Jensen's wish was to refurbish a dodge truck she bought just before becoming sick.
"I was trying to find something that I could use for years and that would benefit me in the long run," Jensen said. "I have a horse so my truck needs to last to be able to haul and that's what I decided would be best for me to do."
After bringing the truck home in 2020, her brother – who is a mechanic – remarked that she found a gem, as the truck was actually in really good condition.
Jensen didn't have her driver's license yet and the vehicle sat around for a while, until her wish was granted. The 17-year-old is currently working on getting her license so she can take her new wheels for a spin.
"I thought it would be a little bit of paint and this and that, but it's way more than I thought it would be," she said. "I really appreciate it, it looks great."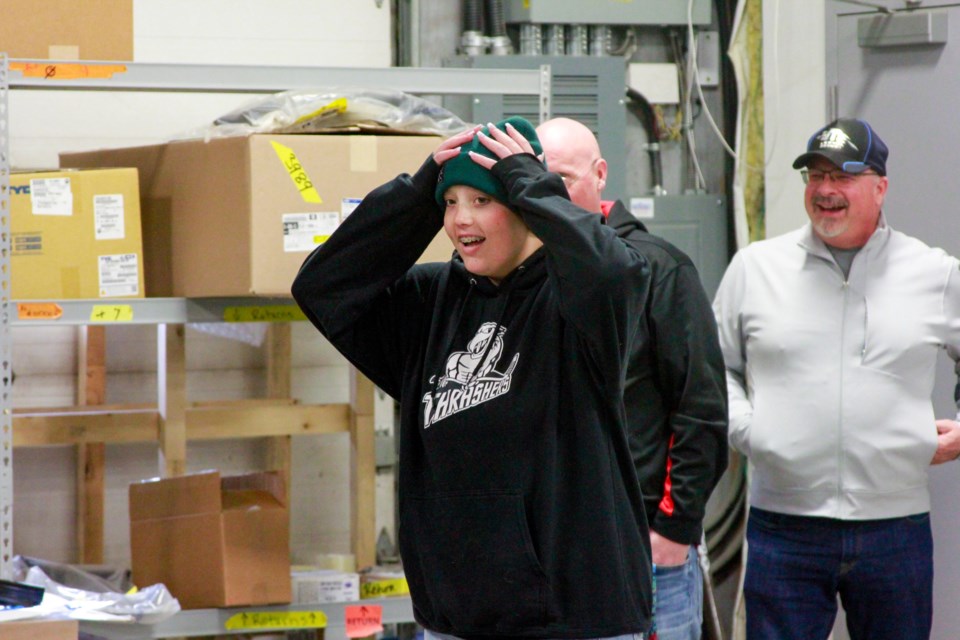 Jensen said she received a lot of help from the nurses she was working with in Calgary to come up with her best wish. The cancer she has been battling for more than a year is currently in remission, and she said she's doing really well.
On Dec. 26, 2020, Jensen was diagnosed with rhabdomyosarcoma, which is a rare type of cancer that most often affects children.
After watching Jensen receive the truck, her mom Chantal said the last few years have been really hard on the whole family, with a lot of trips to and time spent at the Alberta's Children's Hospital in Calgary.
"It's been tough not knowing if we were going to lose her, seeing her go through the treatments. You feel pretty helpless actually," Chantal said.
Jensen went through 52 treatments of radiation and weekly chemotherapy treatments for an entire year.
Despite her cancer going into remission shortly before Christmas on Dec. 22, 2021, her family is coping with the fact there is no cure for the disease.
"We hope she can have the best of what's left of her life and enjoy it," her mom said. "It just makes my heart happy to see her happy and for her to get something positive."
Her mom thanked the medical team in Calgary and everyone that helped her family along the way.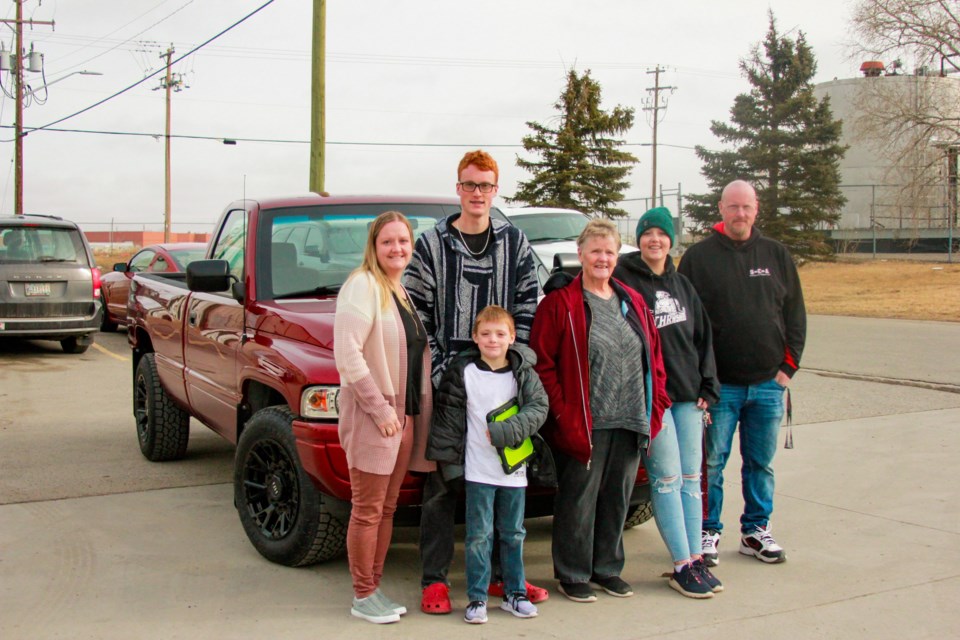 Children are referred through their medical team, their parents, or sometimes the wish-kids refer themselves if they know they qualify, explained Mathew Koristka from Calgary's Make-A-Wish office.
The Calgary office oversees all of southern Alberta and grants wishes from Red Deer to the U.S. border. He said Jensen is from Three Hills, located nearly 100 kilometres northeast of Airdrie.
Referral paperwork is reviewed by a national medical advisory committee that makes the decisions on which applicants qualify for wishes, if their medical conditions meet the appropriate criteria. 
Once qualified, most kids come to the regional office and work with staff to come up with their three top wishes.
"From there we grant one of them – and in Emma's case it was the vehicle," Koristka said. "We were so thrilled that Make-A-Wish was able to have that come true."
To make the wish come true, Koristka contacted the Maaco Auto Body Shop in Airdrie for help.
"They were looking for a place to do a complete makeover on a truck for Emma and Mathew from Make-A-Wish actually located me online and my reputation," said Peter Flannigan, owner and operator of Airdrie Maaco Collision Repair & Auto Painting.
Flannigan said it was the first time the shop had taken part in granting a wish.
"There's not a square inch of the truck that hasn't been touched because the [crew] just took ownership of it and just really wanted to do a good job for Emma," he said, adding a lot of the work and parts were done at cost or gifted by local businesses.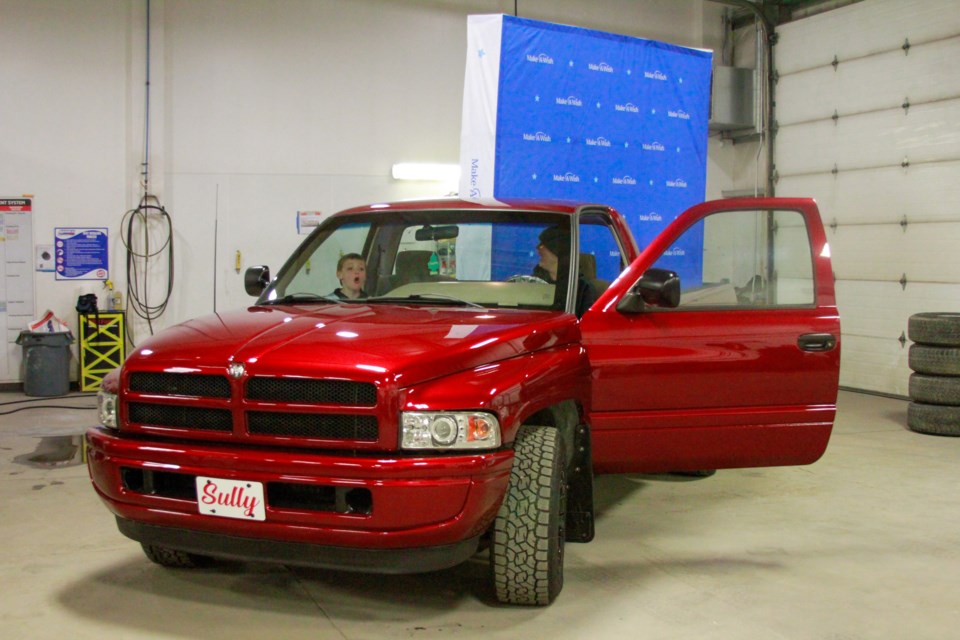 They were able to keep the cost of the project to roughly half of what was actually put into it with a great end result.
"We had contributions from Tires On The Run, Classic Auto Graphics, Airdrie Chrysler, Airdrie Truck Accessories, Fusion Auto Glass, and a couple of others on some different items, but also Keystone Automotive, our parts provider," Flannigan said.
Two other local businesses involved were SW Automotive and New Creations.

link